2022 Fall PREMIER League (for TEAMS 5TH - 8TH Grade ONLY) Basketball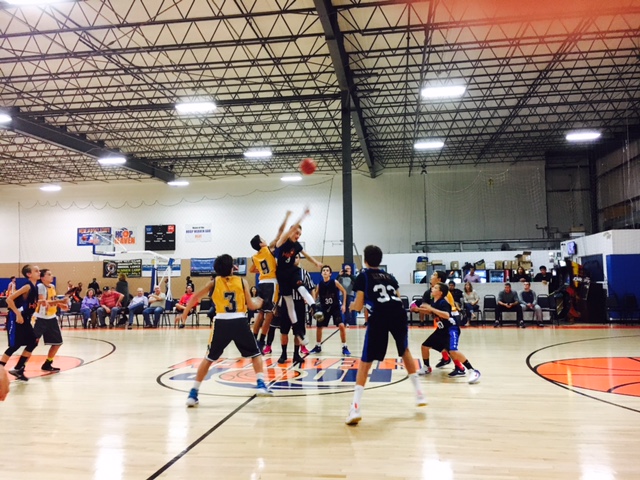 The NEW Hoop Heaven PREMIER League is open to MORE COMPETITIVE teams (AAU, CYO, Travel).
Teams will play an eight (8) game season over the course of 4 weekends (every other week) in a tourney style schedule (2 games a weekend - winner/winner of first games playing for a chance to make the playoffs). The winners of the four (4) weekends will make the playoffs and be seeded #1-4. If there are not 4 winners, then the weekend winners and then the next best seeds will make the playoffs.

Twenty (20) minute running time halves with clock stopping in the final minute of the first half and the game on dead balls.

Games will be played indoors FRI/SAT/SUN nights (5:30/7:30 OR 6:30/8:30)

Will follow current CDC/NJ Dept of Health Guidelines at the time
We charge a small admission fee for adults and seniors (much less than charged by area tournaments)
Sign ups are on a FIRST COME, FIRST SERVED basis with a reduced court availability.

Price: $1,095.00/team

Use the form below to filter by sport, season, day(s) and/or location; or scroll to view all programs.
---
Team Fees

Regular

$1095.00 per team

Team Fees

Regular

$1095.00 per team

Team Fees

Regular

$1095.00 per team

Team Fees

Regular

$1095.00 per team